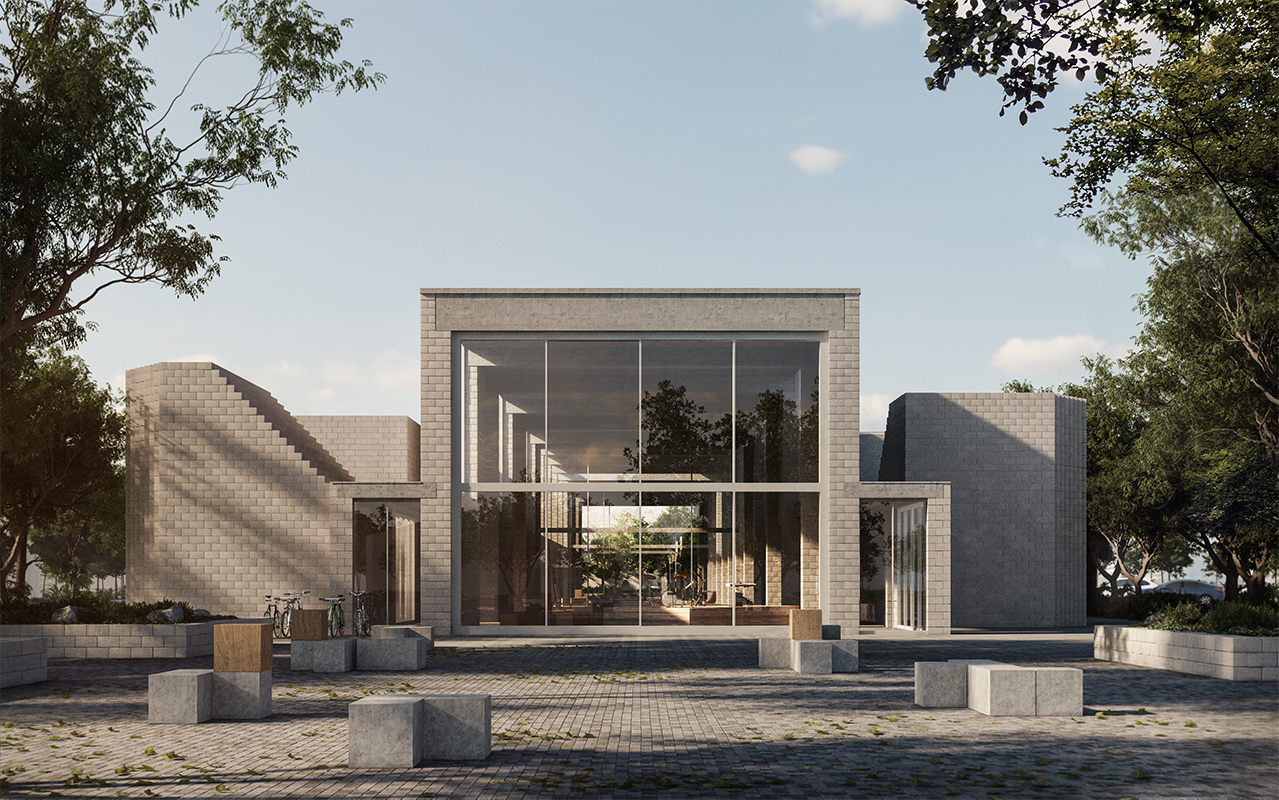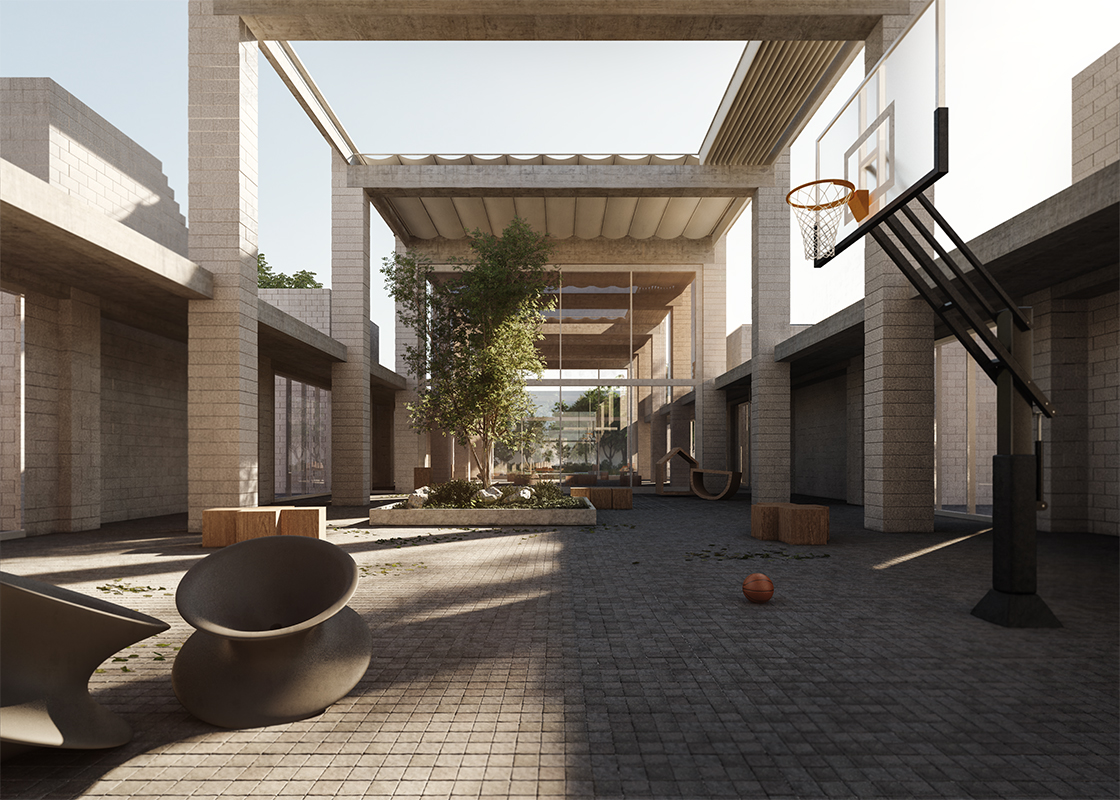 Community Center and Emergency Shelter in Houston


The community center is located along Lyons Avenue, in Houston's Fifth Ward, one of the city's historic African American communities. The site is chosen such that the community center reinforces an East-West axis of neighborhood civic institutions, and becomes the logistic center for its famed Easter Renaissance Festival. Additionally, the site is located on high ground, South of one of the most vulnerable parts of town which sit on the floodplain, making it a natural haven for neighbors affected by Houston's recurring flood events.

On normal days, the Fifth Ward Haven acts as a neighborhood hub for cultural, and civic events, as well as a place where children of all ages can enjoy after school activities and play in a safe and inspiring environment. On the day of an emergency, however, the free plan of the building is cleared out to operate as a shelter, with the ancillary modules flanking the main volume acting as support spaces to provide all basic needs, and symbolically represent the strength and resilience of the neighborhood.